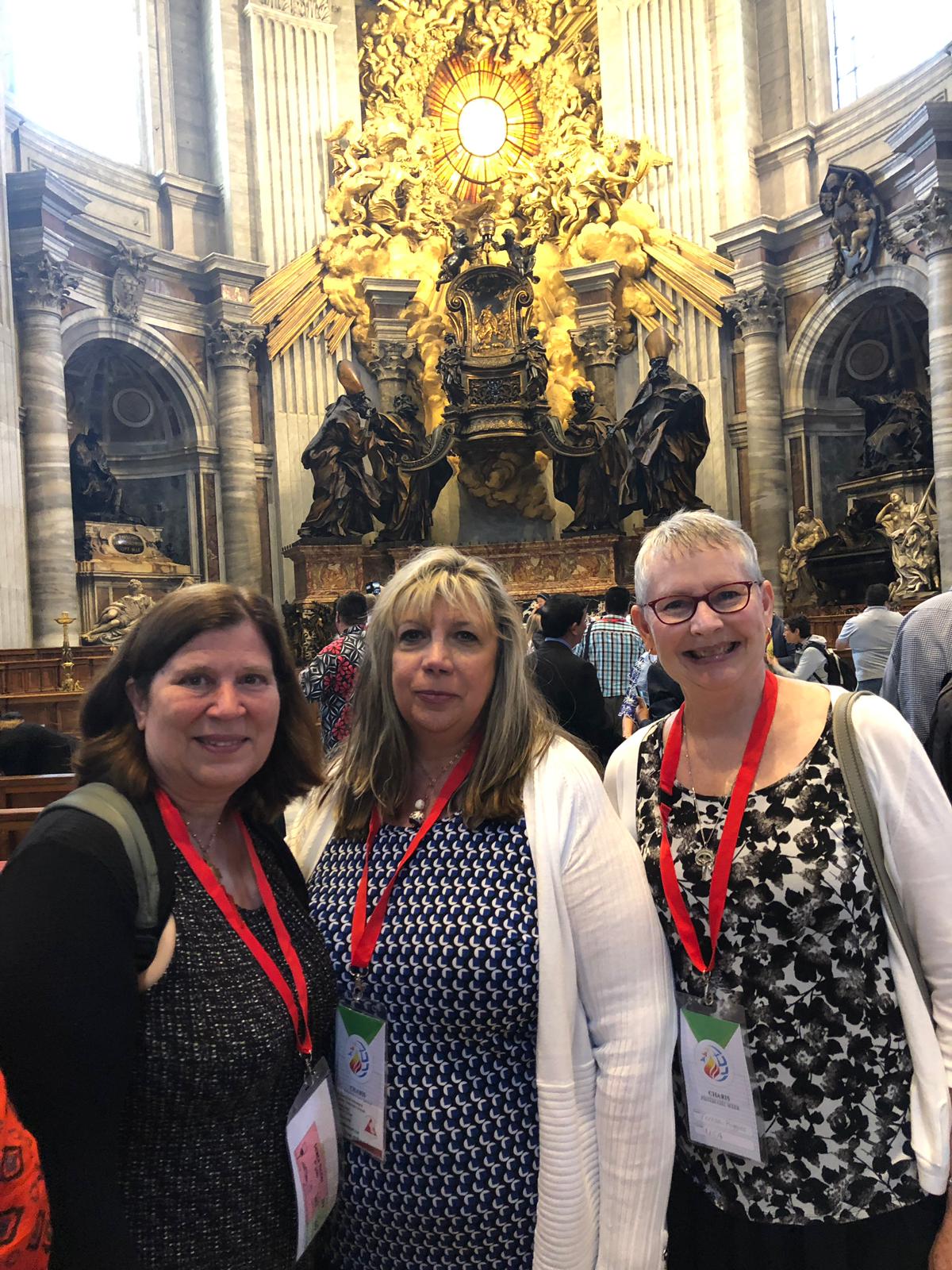 Members of the ADL Steering Committee at the CHARIS Pentecost 2019 Events
ADDRESS OF HIS HOLINESS POPE FRANCIS
To participants in the International Conference of Leaders of the Catholic Charismatic Renewal International Service – CHARIS
Paul VI Audience Hall, June 8, 2019
Dear Brothers and Sisters, good morning!
I like how in some countries people greet one another in this Easter season, not by saying "Good morning" or "Good afternoon", but with the words "Jesus is risen". So let's greet one another that way, saying together: "Jesus is risen"!
Yes, Jesus is alive! Thank you, because you remembered that I like that first song you sang.
This Pentecost begins a new stage begins on the journey inaugurated by the Charismatic Renewal fifty-two years ago. The Charismatic Renewal, which developed in the Church by the will of God, represents, to paraphrase Saint Paul VI, "a great opportunity for the Church" (cf. Address to Participants in the III International Congress of the Catholic Charismatic Renewal, 19 May 1975).
Greetings to the Holy Father
by Jean-Luc Moens, moderator of CHARIS, during the 1st CHARIS International Conference
The Catholic Charismatic Renewal: A Current of Grace for the whole Church
Fr. Raniero Cantalamessa, ofmcap
The Birth of CHARIS and its Importance for Catholic Charismatic Renewal
Rome, June 6, 2019
Cardinal Kevin Farrell, Prefect, Dicastery for Laity, Family and Life

Interview by Vatican News with Fr. Alexandre Awi Mello and Jean-Luc Moens.
CHARIS Moderator and Members of the International Service of Communion are Announced
31 October 2018
Dicastery for Laity, Family and Life
Toward a National Service of Communion in the USA
Update from the 2019 Special Gathering of National Leadership Groups and Invited Leaders – held February 4-6.