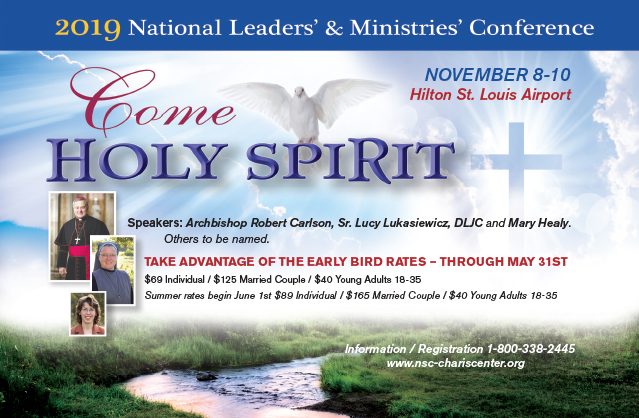 The National Service Committee and the Association of Diocesan Liaisons invite you to attend the 2019 National Leaders' and Ministries' Conference, November 8-10 in St. Louis.   Whether you can attend or not please help us to spread the word about this year's...
Past Conferences and Annual Theological Symposia
ADL Papers prepared for Fall Symposiums and Spring Conferences
Looking for the Liaison in your Diocese?
Thanks to the National Service Committee, you can search by Diocese or State for Catholic Charismatic Renewal Liaisons and other contacts in your region (you will be taken to the NSC's website).