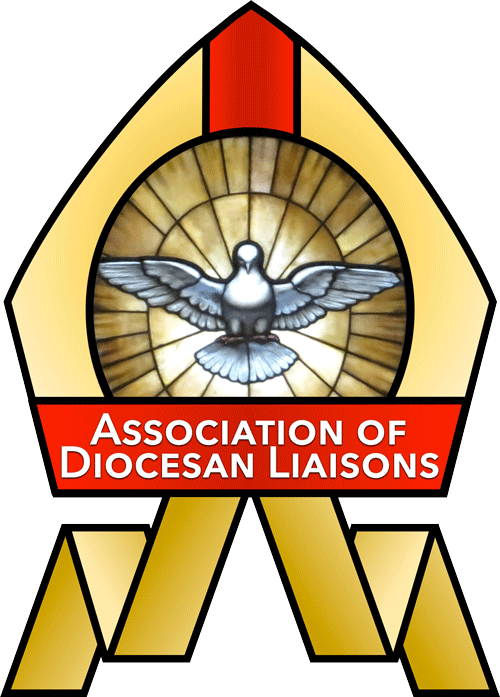 Serving the Catholic Church by helping the Diocesan Liaison be an effective instrument for Charismatic Renewal in his/her diocese.
History
In 1975 Bishop Gerald Frey, as Chairman of the Bishops' Ad Hoc Committee on the Catholic Charismatic Renewal, wrote to the Bishops throughout the U.S. suggesting that each name someone as (arch)diocesan liaison to the Renewal in his (arch)diocese.
Purpose
Providing a structure and organization to call Diocesan Liaisons together for mutual support; accomplished through communication, convening an annual Convocation, and participation in a National Leaders' and Ministries' Conference.
Resources
ADL Papers prepared for Fall Symposiums and Spring Conferences and Convocations (a full list of past papers can be viewed using the link below).
Please note:  These papers are available to Diocesan Liaisons members only.
Diocesan Liaisons fill an important role and need for the broader Catholic Charismatic Renewal and for the bishops of the dioceses where they serve.  They help provide spiritual and practical guidance and assistance to the broader Renewal and for those leading it.  Their wisdom, insight, service, and witness should support both to the local Catholic Charismatic Renewal and the bishops who rely on them to assist them in their care for this part of the people of the diocese.  Pray for these liaisons and for God to bless their service."
Serving the Church and the Renewal since 1976
Diocesan Liaison Portal
ADL Member Access
COMING SOON!!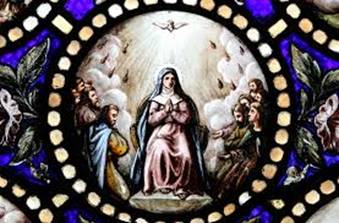 "We greet you, Daughter of God the Father!
We greet you, Mother of the Son of God!
We greet you, Spouse of the Holy Spirit!
We greet you, dwelling-place of the Most Holy Trinity!"
~ Pope St. John Paul II, Dec 8 1997
O Mary, present with the Apostles in the Upper Room, we entrust the work of all the Diocesan liaisons throughout the U.S. to your intercession.  Pray for fresh outpouring of the Holy Spirit upon the Church and the world.
Looking for the Liaison in your Diocese?
Thanks to the National Service Committee, you can search by Diocese or State for Catholic Charismatic Renewal Liaisons and other contacts in your region (you will be taken to the NSC's website).